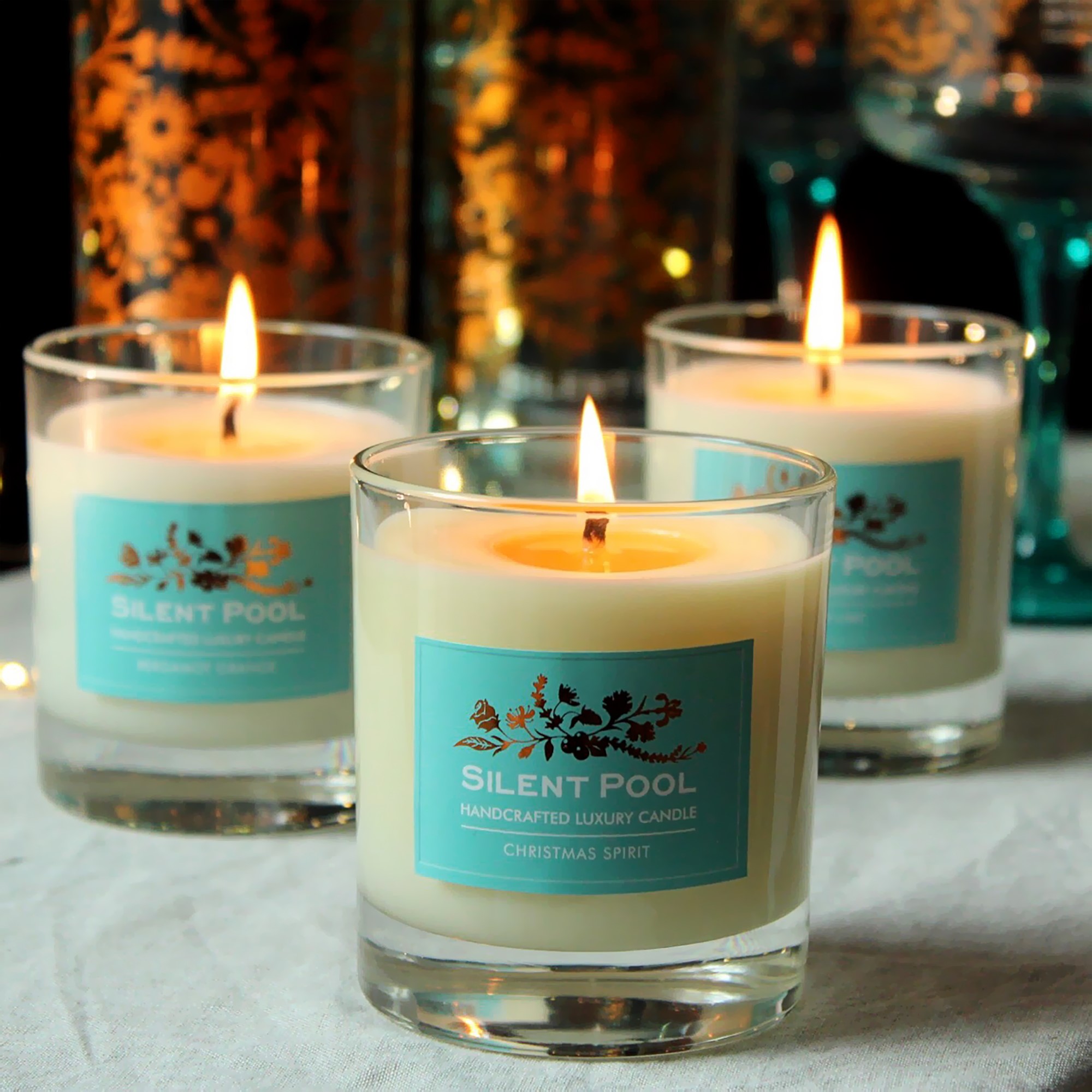 We hope you enjoy your choice of Silent Pool Distillers Candle.
To make the most of your lovely candle we recommend:
Avoiding short burns. It is important that the wax melts widely across the surface of the candle which will take from 2 – 4 hours. This helps to prevent tunnelling and creates an even burn for the duration of the candle's life.
Be sure not to burn the candle for more than 4 hours at a time.
Trimming the wick to a quarter of an inch before each use. This limits sooting/mushrooming of the wick and promotes even burning.
Always remove trimmings and debris before lighting.
Using a snuffer to extinguish the flame then checking the position of the wick. During long burns the wick may migrate slightly and can be gently nudged back to the centre using tweezers or a similar tool.
Burning your candle indoors and away from draughts. These decrease burn time, cause uneven burning and diminish scent throw.
Do not move when lit.
Keeping an eye on your candle when the wax is low. Discontinue use when 1cm of wax remains.
Always store your candles in a cool, dark and dry place. Scented candles also look great stored under a glass cloche, which also protects the candle from dust.
Avoid placing your candles where they will be directly exposed to sunlight or harsh indoor lighting, such as a spotlights.
While actual 'burn' time will vary with use, we expect an average life of 40 hours, slightly longer for our up-cycled bottle candles.
Please follow the safety instructions on the base of your candle.