Partnerships with Brands of Distinction
Silent Pool Distillers have always focused on quality, individuality, and uniqueness when it comes to their spirits, their ultimate expression of that dedication is Silent Pool Gin. Attention to detail is key, from sourcing the best botanicals, to taking care and attention at each stage of distillation, right through to hand-sealing every bottle that leaves the distillery and makes its way to gin drinkers around the world. 'Intricately Realised' represents this journey.
Silent Pool Gin is working in partnership with different brands and producers whose approach and commitment share these key core values. From silk makers to men's grooming experts, audio specialists and rare tea creators, the series will celebrate those who look for quality and who spend time handcrafting superior products which become coveted by those in the know.
Each partnership will see a collaboration producing a unique and intricately realised product. Here is what we've created so far:
Intricately Realised & Neale Richards Garden Design for Chelsea Flower Show: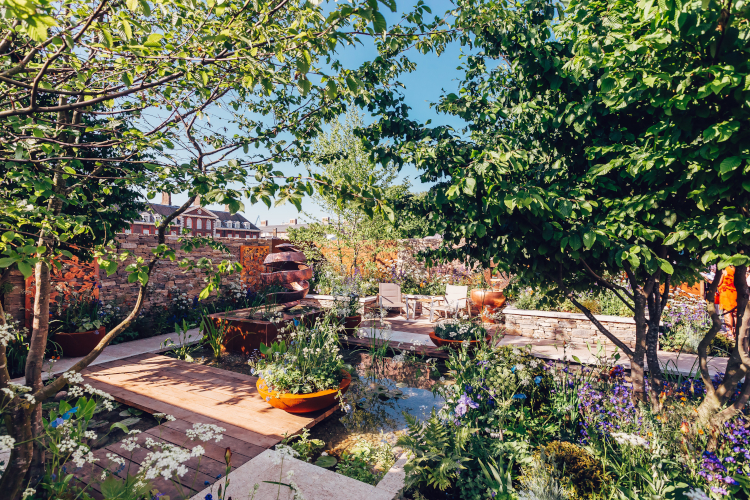 It was the garden the public loved: A stunning water garden inspired by our award winning Silent Pool Gin and designed by local company Neale Richards Garden Design for Chelsea Flower Show 2018. It had already won Silver Gilt in the Space to Grow category but on the final day came the best news of all. The final award to be announced was the coveted People's Choice Award for the most popular garden in each category and the garden lovers who had come to Chelsea in their droves all week were quite sure which one they wanted: The Silent Pool Gin Garden.
The whole concept was a brilliant interpretation of the distillery – it's beautiful setting on the Albury Estate, huge copper stills and eye-catching teal blue bottle embossed with copper illustrations of the botanicals used in the gin. The brief was to provide an inspirational and relaxing space for a London based professional couple and it won approval from a throng of high profile professionals including Piers Morgan, Ed Balls, Brendan Cole from Strictly Come Dancing, Maureen Lipman, Georgia Toffolo from Made in Chelsea and the Winner of I'm a Celebrity, Philip Schofield, Charlotte Hawkins, This Morning presenter, Sarah Hewson, Sky News Presenter and Nick Knowles, TV presenter.
Intricately Realised and Blenheim Forge: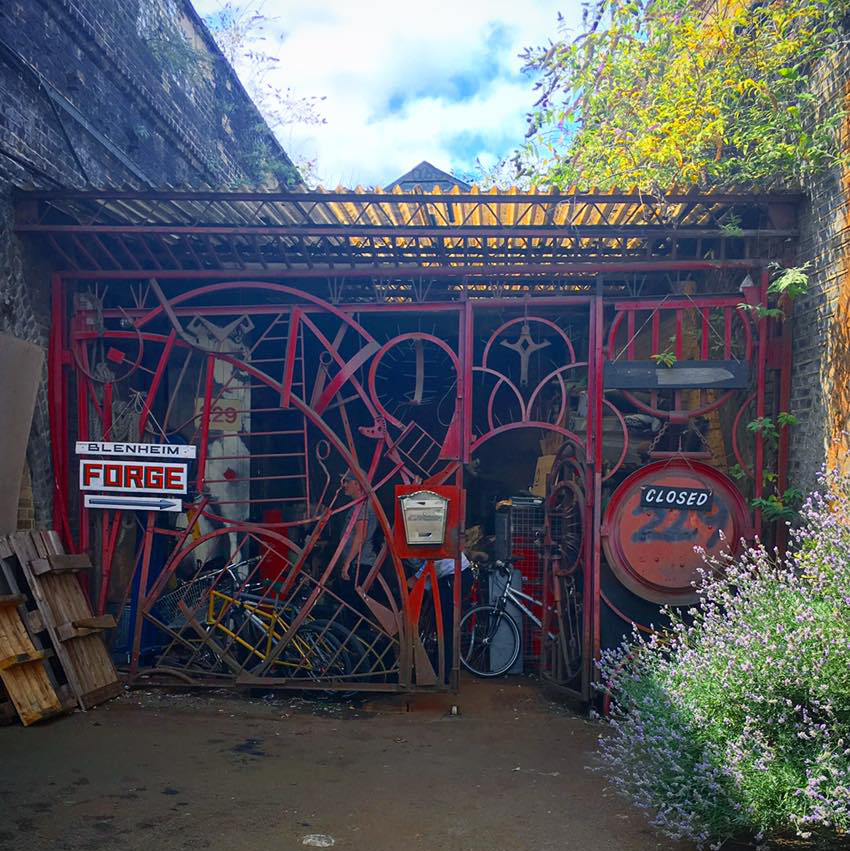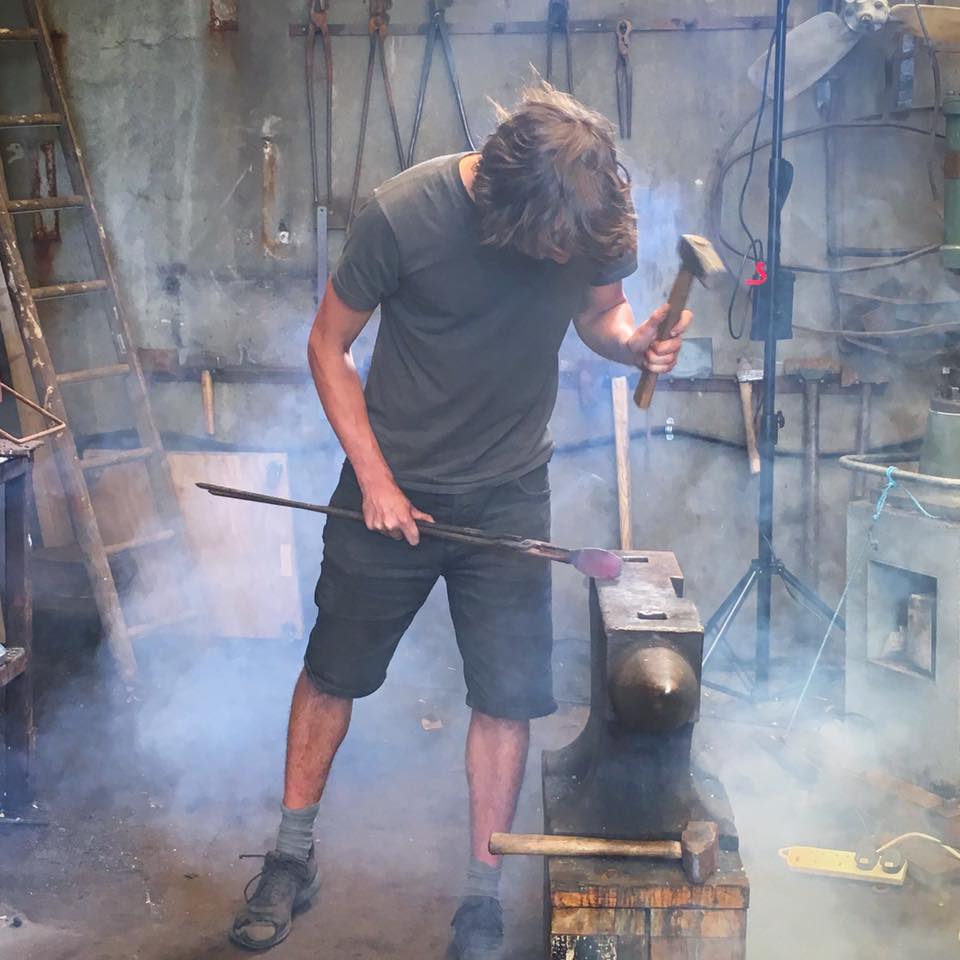 The first of the series saw Silent Pool Gin collaborate with Blenheim Forge in Peckham, London to produce a bespoke paring knife for creating the perfect G&T garnish.
Blenheim Forge are renowned for producing some of the finest handcrafted knives in the business. They take pride in working each piece with hammer and anvil, producing knives of character and performance which are used by the world's best chefs and bartenders.
Intricately Realised and Gainsborough Silk:
Silent Pool Gin, Gainsborough Silk and Squint Studio showcased the second Intricately Realised collaboration at Decorex, Syon Park in September 2017 on the Gainsborough Silk stand. The three luxury British brands, all sharing the same core values of quality and excellence alongside UK production, partnered up to create a woven silk based on the botanical bottle design for Silent Pool Gin. Visitors at Decorex were able to see the silk upholstered on bespoke furniture and a portable gin bar designed by Squint.
Founded in 1903 and awarded the Royal Warrant in 1981, Gainsborough Silk embodies over a century of British craftsmanship, with the entire production process – from design, to hand-dyeing, to weaving - still done at one site in Suffolk.
Squint is an independent design company which produces and retails premium quality, hand-crafted furniture and home accessories, and has collaborated with Christian Louboutin, Disney, Swarovski, Harrods, Heals, Liberty, Lane Crawford and Morgan to name but a few.
Intricately Realised and Murdock: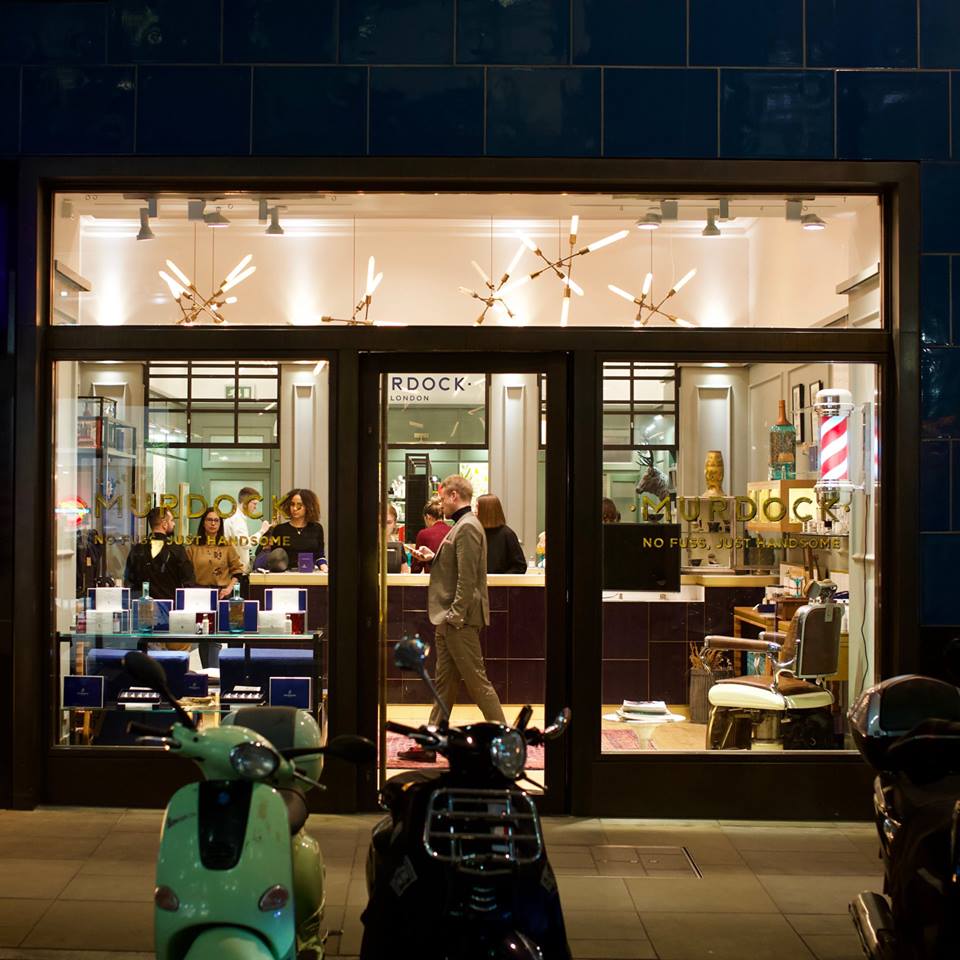 Silent Pool Gin's highly-anticipated third collaboration in its Intricately Realised series, partnered with premier grooming specialists Murdock London. In December 2017, visitors who spent more than £50 in participating Murdock stores received a bottle of Silent Pool's exclusive 'Murdock Cocktail', specially created to emulate the complex, exotic and oriental notes of Murdock's best-selling Black Tea Cologne.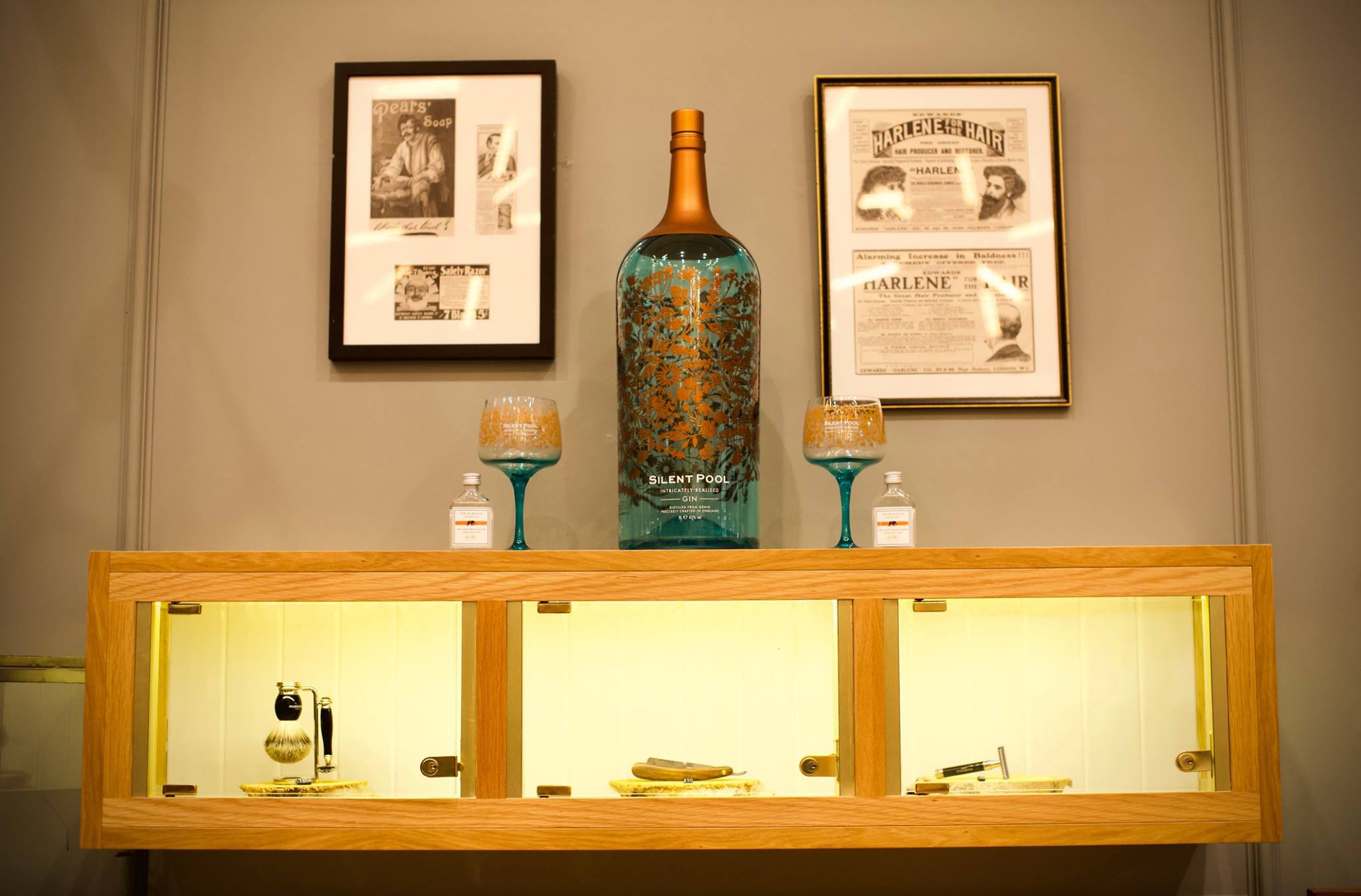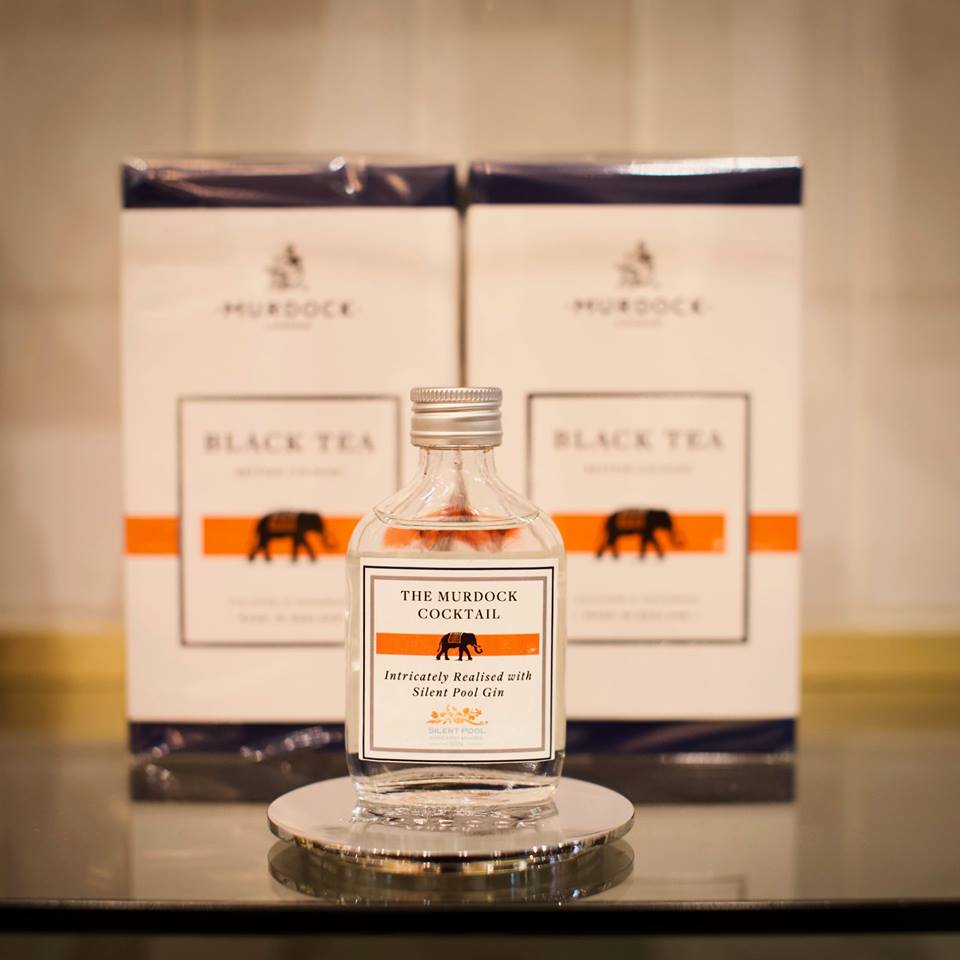 The Murdock brand echoes values of quality, uniqueness and attention to detail. It perfectly encapsulates British heritage and tradition whilst bolstering individual style and luxury, with its modern yet time-honoured interiors and impeccable personal service in both its barber shop treatments and grooming products.
Intricately Realised & Rare Tea Company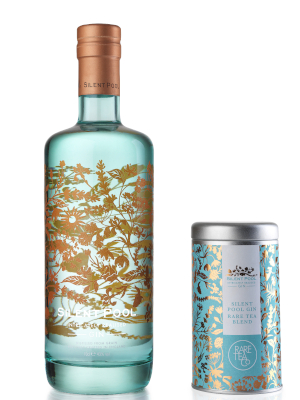 As part of its 'Intricately Realised' series of partnerships, Silent Pool Gin has teamed up with Rare Tea Company to produce a bespoke tea blend, inspired by its botanicals. Henrietta Lovell – aka Rare Tea Lady – has expertly blended the unique tea that elevates the romantic botanicals of Silent Pool Gin and can be enjoyed in a variety of hot and cold serves. Available to purchase alongside a bottle of Silent Pool Gin, this limited-edition, versatile tea is a must have addition to any cocktail (and tea) cabinet this summer.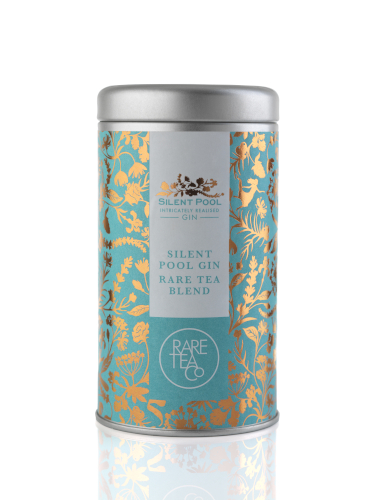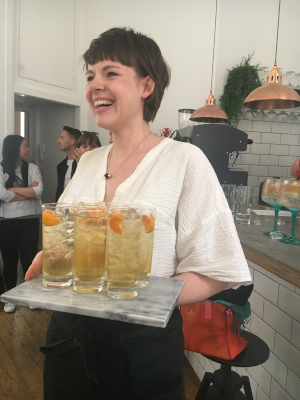 Rare Tea Company was founded in 2004 by Henrietta Lovell who sources the world's finest quality teas directly from sustainable farmers to secure unique harvests. Since launching in 2004 Henrietta has been supplying tea to the world's leading restaurants and bars, working closely with internationally renowned chefs and bartenders to develop bespoke blends for their venues upon request. Her award-winning teas are also available for purchase to be enjoyed at home.